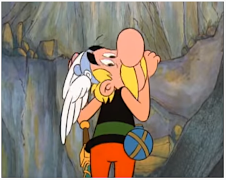 Me in a nutshell...
My name and family name... Dražen is the Slavic form of the name "Charles". Kovačević, my family name comes from the Croatian word "kovač",  i.e. "smith" in English.

I am born in Zagreb on March 20, 1965. I was growing up in Petrinja and I am living in Zagreb. I am divorced with two children, son Jurica (born 1995) and daughter Dorotea (born 2004).
Leisure activities... hiking, photography, biking, camping, reading, watching movies... and a little more serious hobbies: web design, programming (C++, Python, embedded systems..), LINUX, electronics...
I have M.Sc.E.E degree. I was attending schools in Petrinja and Zagreb, Technical School Ruđer Bošković and Faculty of Electrical Engineering and Computing, Zagreb University (graduate and postgraduate study).

I was working at Faculty of Electrical Engineering and Computing, Optima OSN, Ed Borel, Ministry of Interior of Croatia, Bull, Etranet Grupa. Now, I am employed at Ericsson Nikola Tesla. as Software Engineer.
My biggest hobby is hiking and my basic hiking club is HPD Runolist. I am licensed mountain guide (according to UIAA standard Mountain Walking and Trekking - summer and Winter Mountain Trekking and Snowshoeing) and licensed touristic leader. I organize hiking trips for my hiking clubs, my family and my friends.
Other (contact) information:
Officially: Dražen Kovačević, M.Sc.E.E.
Dražen
 
Photo-autoportrait